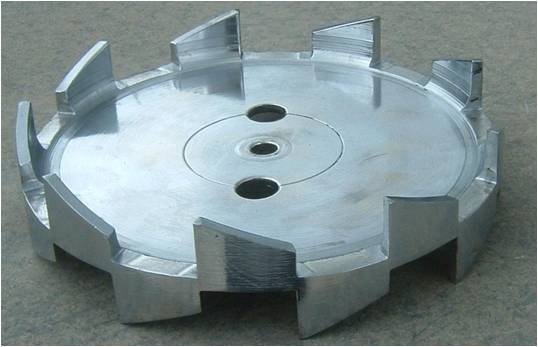 High Shear Impellers
High Shear Impellers
Used for application such as grinding, dispersing pigments and making emulsions
High shear impellers are operated at high speeds and are generally used for addition of the second phase
Saw tooth impeller generates heavy turbulence in the area around the impeller.
Star shaped impeller having tapered blades provides intermediate shear levels.
Start shape impeller is used in polymerization reactor.
High shear impellers may be used in combination with other types of impellers  such as anchor.
Related Links